ABOUT Rocket

warehouse management
Rocket WM software is digitizing processes for all assets manipulation in your shops, warehouses, gas pumps, schools, companies, real estate etc. You need to know where your assets are! They are equivalent to money on your account. And it is done by mobile phones with Rocket WM mobile app.
MAKE SIMPLE INVENTORY OR…
a commission, reposition and order your goods, follow returns, check inventory status on different locations, visually identify goods, check prices on products, etc.
TECHNOLOGY
Cloud-based, integrates with your system,
all current mobile technology, easy to use the app,
adapts to your needs
SAVE
Your people time, on payable or overtime hours,
your money on hidden expenses, on time, and workforce
CUSTOMIZABLE
Design in your colors
Every employee can operate
See all your stores and warehouses
Transfer data to ERP or other systems
USABILITY
Scan every product
Enter quantity
Take a photo of the new product
Use a calculator for help
Delete product
Check price
….
EASY DOWNLOAD
Download app from Google Market
Download app from Apple Store
COMPATIBILITY
Use it on iPhones
Use it on Android phones
Use it with Zebra Android devices
YOUR ASSETS
ARE KEY
Is your inventory time-consuming? Do you have expensive equipment for conducting an inventory? Do you share it between your shops or warehouses? Do you have inventory data duplication or data transfer loss? Do you need to stop business for inventory or work after hours? Do you synchronize data you get with what you have in ERP system for reports, taxes,…? Do you always have the latest status of your inventory? Do you estimate any hidden expenses conducting inventory, people, time, resources, additional work?
Let us help you solve all these problems and more!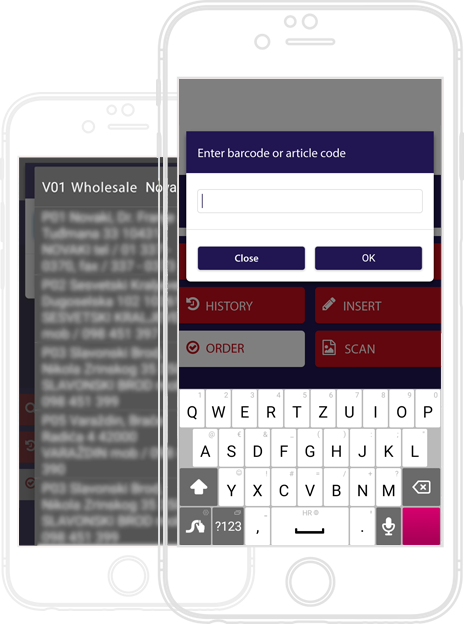 DIGITIZE

YOUR PROCESSES

Digitize your store/warehouse processes and ease your job, spread necessities to be done by a larger number of people, do the job easier and faster for all. Get more time for important things. Make everybody happy and get better results!
Software can adapt to your business. Use different modules for parts of your business where you need them. Integrate with your systems.
No need for big CAPEX, Rocket WM is a subscription-based software as a service, so you will get enterprise-ready software for a low price!
We can make a white label app in your colors and brand.
inventory time
We reduced inventory time by 91% to 1 day (60 stores)
additional people
We reduced additional people time and cost by 87%
wholesale
Our customers make orders directly to the system
stock losses
Losses ($) of stock, goods, errors reduced by 90%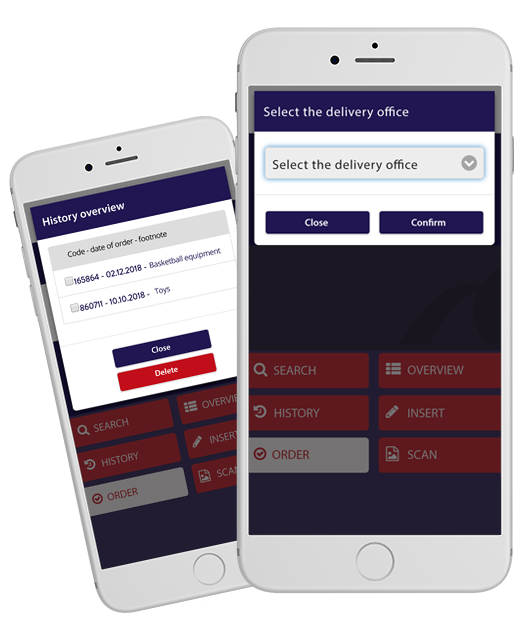 INTEGRATION & CUSTOMIZATION
Fast integration and customizable app
The platform can be connected to any kind of data source. It can be used also in offline mode without real-time integration to ERP system. Existing connectors to any kind of 3rd party ERP systems but also to market leaders such as SAP & Microsoft Dynamics NAV. The platform is also modular and one can choose to implement one module at a time, depending on your needs